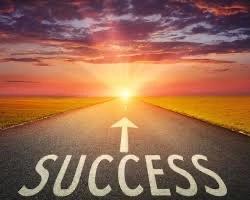 Allow Me To Explain Success..
Success occurs when you quit living your life to please everyone around you. Success happens when you stop listening to the noise of the world and focus on what's important to you. It happens when you quit thinking reality is anything but what you want it to be, what YOU make it! Quit viewing the world with the preconceived notions you were taught as a child.
Quit being "realistic". Quit worrying. Quit working for another mans dream and go build yours!!
Now...
Let's Talk Goals!
Cuz...
You Owe It To Yourself, And You Owe It To Yourself NOW!!
All of our links: https://linktr.ee/CastAscendancy/
Amber's TikTok: https://www.tiktok.com/@amberascendancy
YouTube: https://YouTube.com/c/CastAscendancy
Affiliate: VIP Traders Inc.: https://viptradersinc.com/
PLEASE SUPPORT OUR PODCAST
Buy Us A Coffee: https://buymeacoffee.com/CastAscendancy
Anchor: https://anchor.fm/CastAscendancy/support
Subscribe!
•The CastAscendancy Podcast•
Listen to us on Spotify, Apple Podcasts, Google Podcasts, and many more!
#castascendancy #thecastascendancypodcast #artandamber #podcasts #googlepodcast #podcasting #podcastlife #fitnesslife #castpower #podcastshow #spotify #applepodcasts #itunes #podcastinglife #youtube #comedy #podernfamily #discipline #happymarriage #superior #googlepodcasts