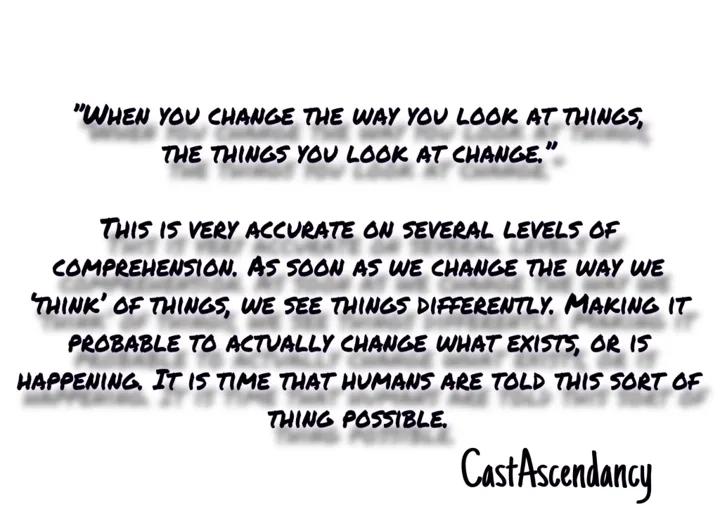 Perception is EVERYTHING!
Positivity breeds positivity. Stop looking at everything one way and start exploring perspectives. Your only limitation is not believing.
Let's Talk Goals!
Cuz...
You Owe It To Yourself, And You Owe It To Yourself NOW!!
All of our links: https://linktr.ee/CastAscendancy/
Amber's TikTok: https://www.tiktok.com/@amberascendancy
YouTube: https://YouTube.com/c/CastAscendancy
Affiliate: VIP Traders Inc.: https://viptradersinc.com/
PLEASE SUPPORT OUR PODCAST
Buy Us A Coffee: https://buymeacoffee.com/CastAscendancy
Subscribe!
•The CastAscendancy Podcast•
Listen to us on Spotify, Apple Podcasts, Google Podcasts, and many more!
#castascendancy #thecastascendancypodcast #artandamber #podcasts #googlepodcast #podcasting #podcastlife #fitnesslife #castpower #podcastshow #spotify #applepodcasts #itunes #podcastinglife #youtube #comedy #podernfamily #discipline #happymarriage #superior #googlepodcasts