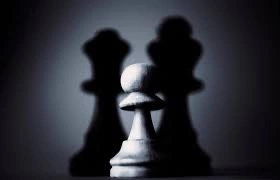 1.Manners
2.Empathy
3.Positive Attitude
4.Character
5.Accountability
6.Listening skills
7.Perseverance
8.Resilience
9.Gratitude
10.Work-ethic
Sometimes, the simplest answers are the best ones. Now go get ahead in life!
If you enjoy our content, please share it with someone who would benefit from it! Thank you!
Now...
Let's Talk Goals!
Cuz...
You Owe It To Yourself, And You Owe It To Yourself NOW!!
All of our links: https://linktr.ee/CastAscendancy/
Amber's TikTok: https://www.tiktok.com/@amberascendancy
YouTube: https://YouTube.com/c/CastAscendancy
Affiliate: VIP Traders Inc.: https://viptradersinc.com/
PLEASE SUPPORT OUR PODCAST
Buy Us A Coffee: https://buymeacoffee.com/CastAscendancy
Anchor: https://anchor.fm/CastAscendancy/support
Subscribe!
•The CastAscendancy Podcast•
Listen to us on Spotify, Apple Podcasts, Google Podcasts, and many more!
#castascendancy #thecastascendancypodcast #artandamber #podcasts #googlepodcast #podcasting #podcastlife #fitnesslife #podcastshow #spotify #applepodcasts #itunes #podcastinglife #youtube #comedy #podernfamily #discipline #happymarriage #superior #googlepodcasts